Why You Should Retain A Local Colorado Criminal Defense Lawyer
By H. Michael Steinberg Colorado Criminal Defense Lawyer
Why You Should Retain A Local Colorado Criminal Defense Lawyer – A famous politician once said "all politics is local." The same is true for criminal defense lawyers. All criminal defense law is local.
A criminal defense lawyer whose prior career was as a local District Attorney will have first hand knowledge of exactly how the local police and the local district attorneys put together their cases. It is because a former prosecutor walked in the shoes of the district attorney that they have the kind of insider knowledge that provides an advantage in fighting local criminal charges.
In defending criminal charges, quickly receiving, processing and analyzing cases is critical. There can be no learning curve. Knowing local police departments and other law enforcement protocols is an advantage when contacting law enforcement, victims and witnesses to the alleged commission of crimes.
The Importance Of "Jumping On" A Colorado Criminal Case With "Dispatch"
The aggressive – proactive approach to criminal defense cases means NOT taking a wait-and-see approach. While delay is a bona fide tactic in some cases, it can be disastrous in others. If nothing is done until the police have finished their investigation and filed the case before a criminal defense lawyer starts to "work" the case – opportunities may be lost.
If the criminal defense lawyer is "local" that critical window immediately following an arrest but before formal charges are filed, can lead to the kind of head start location of witnesses or evidence that might persuade the District Attorney to decide against filing those charges.
Bottom line, with quick action, it may be possible to stop criminal charges from ever being filed.
The Filing Of Charges Decision In Colorado Felony Cases Is Made By The "Intake" DA
After an arrest is made in a Colorado felony case, the "lead" Detective assembles the case quickly and physically travels to the DA's office and presents their case, such as it is, to the "intake" district attorney. That D.A. then has the duty to evaluate that case and decide whether there is sufficient evidence to file felony charges.
The case presented is ALWAYS one sided. A local criminal defense lawyer who has sat in that intake DA's seat, if given the opportunity to present the defense theory of the case and evidence not presented to the intake DA, may be able to cause that DA to NOT file those charges.
If a meeting with that intake DA can be set up – or a phone conference can occur, an experienced local former prosecutor turned criminal defense lawyer, may be able to present witness statements and other evidence, not provided by an other source, to the intake DA. Having the other side of the story may impact the D.A.'s filing decision. Even if the DA files criminal charges, knowing the other side of the story may affect the D.A.'s calculations and lead to the decision to file "lesser charges" such as a misdemeanor rather than a felony charge.
Many times defenses such as self-defense, accident, misidentification, the existence of false accusations or defenses based on mental illness can be uncovered and disclosed to the D.A.
If the funds are available, quickly retaining a private investigator can enable the accused to:
provide "re-interviews" of key government witnesses,
locate missing or overlooked witnesses,
canvass neighborhoods surrounding the crime scene,
obtain possibly overlooked surveillance tapes,
do background checks on key prosecution witnesses, (by scrutinizing the accuser's background for a history of telling lies, bias and prejudice can be uncovered)
locate evidence that will assist in corroborating the accused version of what occurred.
A Local Colorado Criminal Defense Lawyer Will Also Know The Local Courts
The Denver metro area, also known as the Front Range, is made up of several counties. These counties merge into several Judicial Districts but are identified by their given names for the purposes of the District Attorneys officers for each of those counties within the Judicial Districts.
For example, Arapahoe County, Douglas County, Elbert County and Lincoln County comprise the 18th Judicial District.
Local and experienced criminal defense lawyers usually practice law in specific Front Range Counties. H. Michael Steinberg, the author of this short article, practices in all of them:
Adams County
Arapahoe County
Boulder County
Broomfield County
Denver County
Douglas County
Elbert County
El Paso County (Colorado Springs)
Gilpin County
Jefferson County
Larimer County
Lincoln County
Weld County
Each and every one of those counties and each and one of those courthouses has their own unique methods and procedures. The criminal courts of Denver are different than the criminal courts of Douglas. Within these jurisdictions Judges and DA's often have considerably different approaches to prosecution, trials, and plea bargaining. Bail practices may be different, sheriffs process prisoners differently in each county and there are often several other differences that distinguish one county from another.
Local and experienced Colorado criminal defense lawyers, as a result of working day in and day out in the same courtrooms, that is "in the trenches" of these courthouse – develop trusting relationships not only with judges, prosecutors, probation officers and court staff, but with the sheriffs departments in the counties in which they appear regularly.
A Local Colorado Criminal Defense Lawyer Is One Call Away From A Quick Face To Face If Needed
"Going local" also means the opportunity for close personal contact with your attorney during a time in your life that is almost impossibly traumatic. The need to speak with, and meet with, if required, is much simpler when your lawyer is local. The compounding stress of the inability to reach your lawyer can be indescribable to a person being prosecuted for a serious crime.
Your criminal defense lawyer should be available immediately to both answer your questions and to provide support as well as legal representation. Ask your lawyer to:
Return every phone call, email or text the same day and within a shorter time if possible.
Provide his or her cell phone number, email and text number for your use during the period of representation.
The client is the best resource for understanding the facts of a case. Constant contact, when necessary, is pivotal to that relationship. The best way for a criminal defense lawyer to start the defense of any case is to sit down with their client after the first phone consult and LISTEN to hear exactly the facts and surrounding circumstances of what occurred.
Even If You Retain A "Non-Local Criminal Defense Lawyer" –  It May Be Valuable To Obtain A "Second Opinion" From A "Local Criminal Defense Lawyer"
If you have already retained a criminal defense lawyer, some firms can provide you with a second opinion about case strategy and your options within the criminal justice system.
A second opinion about, for example, a plea bargain offer will be:
unbiased,
independent,
addressing only your best interests, and
based on a close and careful analysis of all the facts and law.
Summary – "Local" Experience Can Make The Difference
Being accused of a crime is one of the most difficult times of your life. A criminal conviction carries serious consequences and even minor convictions such as misdemeanors, can carry penalties including a jail sentence. A felony conviction can mean a prison sentence as well as dozens of collateral consequences from losing one's gun rights to the exclusion from employment, higher education, student loans or housing opportunities.
But the profound personal impact of a criminal conviction can tear apart families in ways that are almost impossible to list .. Retaining a local Colorado criminal defense lawyer may make the difference between the optimal result in your criminal case and disaster.
Why You Should Retain A Local Colorado Criminal Defense Lawyer
If you found any of the information I have provided on this web page article helpful please click my Plus+1 or the Share buttons below so that others may also find it.
Never stop fighting – never stop believing in yourself and your right to due process of law.
ABOUT THE AUTHOR: H. Michael Steinberg – Email The Author at [email protected] – A Denver Colorado Criminal Defense Lawyer – or call his office at 303-627-7777 during business hours – or call his cell if you cannot wait and need his immediate assistance – 720-220-2277. Attorney H. Michael Steinberg is passionate about criminal defense. His extensive knowledge and experience of Colorado Criminal Law gives him the edge you need to properly handle your case.
You should be careful to make a responsible choice in selecting a Colorado Criminal Defense Lawyer – and we encourage you to "vet" our firm. Over the last 30 plus years – by focusing ONLY on Colorado criminal law – H. Michael has had the necessary time to commit to the task of constantly updating himself on nearly every area of criminal law, to include Colorado criminal law and procedure and trial and courtroom practice. H. Michael works hard to get his clients the best possible results in and out of the courtroom. He has written, and continues to write, extensively on Colorado criminal law and he hopes this article helps you in some small way – Why You Should Retain A Local Colorado Criminal Defense Lawyer.
Summary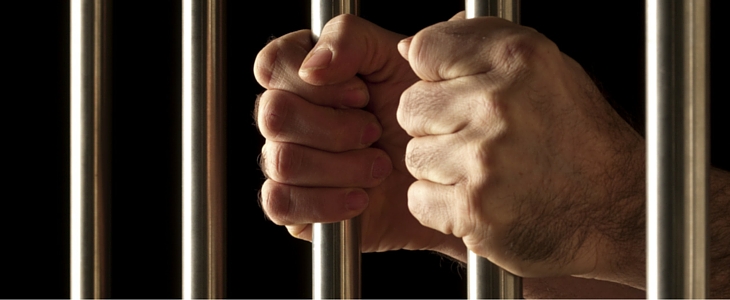 Article Name
Why You Should Retain A Local Colorado Criminal Defense Lawyer
Description
Why You Should Retain A Local Colorado Criminal Defense Lawyer - A famous politician once said "all politics is local." The same is true for criminal defense lawyers. All criminal defense law is local.
Author
Other Articles of Interest:
If you found the information provided on this webpage to be helpful, please click my Plus+1 button so that others may also find it.
___________________________
H. Michael Steinberg Esq.
Attorney and Counselor at Law
The Colorado Criminal Defense Law Firm of H. Michael Steinberg
A Denver, Colorado Lawyer Focused Exclusively On
Colorado Criminal Law For Over 40 Years.

The Edward Building
8400 East Prentice Ave, Penthouse 1500
Greenwood Village, Colorado, 80111

Main: 303.627.7777
Cell: 720.220.2277
24/7 Pager: 303.543.4433
FAX (Toll Free): 1.877.533.6276

Always investigate a lawyer's qualifications and experience before making a
decision to retain that lawyer or, for that matter, any professional ...in any field.